the Experience
The Ragamuffin Experience is designed to capture everything that you love about your pets. Choose from park, beach or city locations and we'll spend an afternoon together, creating fun action shots, beautiful portraits and natural photos with your family.
Your pet will have the BEST. DAY. EVER!!! exploring with their favourite people! It's an experience neither of you will ever forget and it's all about celebrating the bond that you share together.
Out of the happy craziness of our afternoon spent spoiling your pet (treats! toys! places! people!), a gallery of artistic portraits will emerge. We will meet again for your Session Reveal at the Ragamuffin Showroom.
This tends to be the favourite part of the experience. Laugh, smile and maybe even shed a tear while you relive your special afternoon through a short film that captures everything you love about your furry family. Your heart will burst with pride and joy and together we will go through your entire gallery of photographs to design your custom artwork together.
Our goal here is create something gorgeous that will not only will be proudly displayed in your home, but will become a treasured keepsake for years and years to come.
"Caitlin is so talented! We really cannot express how much we love the results of our shoot!
The whole process was so enjoyable and Caitlin really went above and beyond every step of the way, from getting the perfect shot to communicating after the shoot, answering questions, making adjustments and allowing us to be flexible with our payment plan.
Such attention to detail and so professional, thorough and a pleasure to work with! You can tell she loves what she does and puts her heart and soul into her art and her business!! Cannot recommend highly enough!"
- CARLY RADOSLAV
Pocket Session
$125
~ 30 minute Session
~ 1 dog* + their people
~ Williamstown Gardens
Shorter sessions designed for my clients on a budget
or those looking for a single piece of artwork to decorate their walls.
Full Session
$250
~ Afternoon Session
no time limits, all your pets are invited!
~ Session Reveal and Artwork Design
at the Ragamuffin Showroom in Newport
~ Choose from 1-2 locations
(park, beach and/or city!)
~ Keen for some portraits together?
(People are included and if you want some extra variety,
you're welcome to bring an outfit change!)
A full session to capture everything that you love about your pets. Throughout our afternoon together, we'll create fun action shots, beautiful portraits and natural photos with your family.
These are the most popular option.
Pricing
Prints and digital files are priced separately and not included with the initial session fee.
Wall Art starts at $250 and albums start at $750.

I work with all different budgets, homes and styles, but to give you a rough idea, Pocket Session clients usually invest between $500 - $900 and Full Session clients usually invest $1500+ in their finished artwork.

Credit card payments and flexible, interest-free payment plans are available.
HAPPINESS GUARANTEED
If you don't love any of your photographs,
we'll reshoot or refund
~ happy clients are my number one priority ~
Location Guide
Years of photographing dogs all around Melbourne has allowed me to curate an all-star list of my top recommended locations. These tried and tested spots have been carefully picked because they guarantee lots of variety, colour, great lighting and most importantly - an awesome experience for you and your dogs!
From graffiti-filled alleys, to colourful flowers beds, to splashing waves - there is something for every dog here . . .
[note: All dogs, regardless of training level, are photographed on-lead for city locations. If you're not confident with their recall, they can also easily be photographed on-lead at parks, the beach etc. The leashes are meticulously removed digitally, so it doesn't impact the photographs and safety remains top priority!]

- Williamstown Gardens (** PHOTOGRAPHERS CHOICE **)
- Port Melbourne Park
- City Park + CBD Graffiti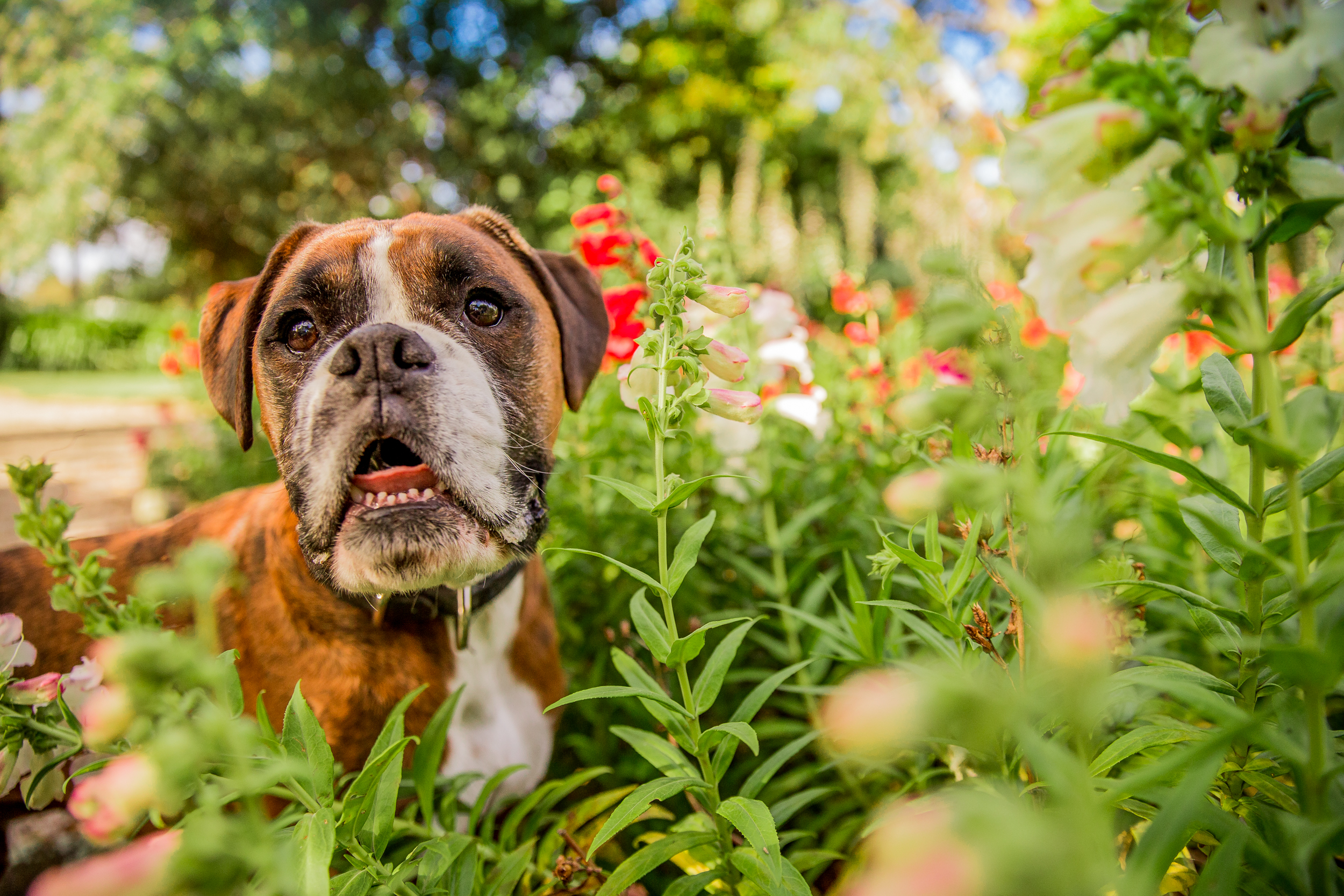 Williamstown Botanic Gardens
Nestled by the sea, Williamstown Botanical Gardens includes a striking palm tree avenue, ornamental fountain and an intricate maze of pathways. It's usually quiet, peaceful and bursting with colour - a combination that makes it my very favourite photoshoot location!
Full of gorgeous trees, this park rarely busy and has the added benefit of being a short walk away from the beach.
I also love to finish a Williamstown session at the Foreshore, where we get a fantastic view of the city from across the water.
Port Melbourne (park + beach)
A hidden gem in the middle of urban Port Melbourne, Gasworks Arts Park features a large off-leash area perfect for playing and running with your dogs. Surrounding this area is secluded pockets of interesting brickwork, a graffiti-filled pathway and lots of gorgeous trees and bushes. It's great because we can capture a lot of variety within a short walking distance.
One of the best aspects of photographing at Gasworks is that the Port Melbourne off-leash dog beach is just a short walk down the road. There is a fabulous wooden pier that I love to use for photos, and it's an awesome way to finish a session.
Melbourne City (park + graffiti)
Linlithgow Lawn is the perfect location for an urban-focused photoshoot. We start in the park opposite the NGV, where we can take advantage of the awesome city views and colourful flowerbeds.
A short walk over Princes Bridge leads us to Flinders Street Station, Fed Square and graffiti-filled Hosier Lane. These four landmarks all look fantastic in photographs! If we schedule our session close to sunset, we can also take advantage of the city lights to create some unique night portraits.
The city crowds also give us the option of creating one of my signature Long-Exposure portraits (please let me know if you're interested in creating one of these, as I need to bring special equipment).

*Please note - this session requires a session extension