Welcome and thank you for supporting the Tails of Friendship book and fundraising project!
My name is Caitlin McColl and I have the best job in the world! That's me in the pic with my family - Ben and our furry girls, Maple and Lyra.

This project is all about celebrating the incredible friendships of our four-legged besties. It's an awesome experience AND you're helping raise funds for pets in need.
You can schedule your session using the BOOK NOW button below, and don't hesitate to get in touch if you have any questions!
~ Caitlin
THE EXPERIENCE
The Ragamuffin Experience is designed to capture everything that you love about your pets.
Your dog will have the BEST. DAY. EVER!!! exploring with their favourite people! It's an experience neither of you will ever forget and it's all about celebrating the friendship that you share together.
Out of the happy craziness of our afternoon spent spoiling your pet (treats! toys! places! people!), a gallery of artistic portraits will emerge. We will meet again for your Session Reveal at the Ragamuffin Showroom.
This tends to be the favourite part of the experience. Laugh, smile and maybe even shed a tear while you relive your special afternoon through a short film that captures everything you love about your furry family. Your heart will burst with pride and joy and together we will go through your entire gallery of photographs to design your custom artwork together.
At the end of the year, we'll celebrate your dog and their story of friendship with the publication of our Tails of Friendship book. Come and join us at the Book Launch party, where you can proudly share and show off your dog's story (pawtographs encouraged!)
Tails of friendship
Inspired by the friendship of our furry girls, Lyra and Maple, we are searching for dogs to participate in the Tails of Friendship book! Whether it's a bond that they share with you, or another family member or other pets in your home - we want to tell the story of Melbourne Dogs and their best friends!
From award-winning artist Caitlin McColl (founder of Tails of World, and author of Tails of Melbourne, Tails of Tasmania and Tails of Adoption) comes the newest edition in a series of beautiful books celebrating our four-legged friends. Tails of Friendship is a fundraising photobook that tells the uplifting, love-filled stories of Melbourne's dogs and their best friends.
"Caitlin is so talented! We really cannot express how much we love the results of our shoot!
The whole process was so enjoyable and Caitlin really went above and beyond every step of the way, from getting the perfect shot to communicating after the shoot, answering questions, making adjustments and allowing us to be flexible with our payment plan.
Such attention to detail and so professional, thorough and a pleasure to work with! You can tell she loves what she does and puts her heart and soul into her art and her business!! Cannot recommend highly enough!"
- CARLY RADOSLAV
WHAT'S INCLUDED?
Tails of FRIENDSHIP is a limited edition, hardcover coffee table book
celebrating the stories of Melbourne's FURRY BEST FRIENDS
Dogs of all sizes, ages and breeds along with their best friends (human, furry or feathered!) are welcome.

$90 Registration fee includes your custom Ragamuffin Photo Experience (usually $250) and a double page spread in Tails of Friendship. 50% is donated straight back to animal rescue charities.

As always, our books are professionally designed and beautifully printed right here in Australia. Tails of Friendship will be published at Christmas 2019 and available to purchase for approximately $95 + delivery.
Please note: Digital files, prints and albums are priced separately

Session dates, especially Saturdays, tend to book out 1-2 months in advance.
I recommend booking your session early to ensure your preferred date.
Pricing
Prints and digital files are priced separately and not included in your session.
Wall Art starts at $250, albums start at $750 and packages start at $1900.

Credit card payments and flexible, interest-free payment plans are available.
Locations
Pick from two different locations for your Tails of Friendship Session
- Williamstown Botanic Gardens or Port Melbourne Art Park -
or upgrade to a Super Session to include a trip to the beach!
These locations have been carefully chosen because they guarantee lots of variety, colour, great lighting
and most importantly - an awesome experience for you and your dogs!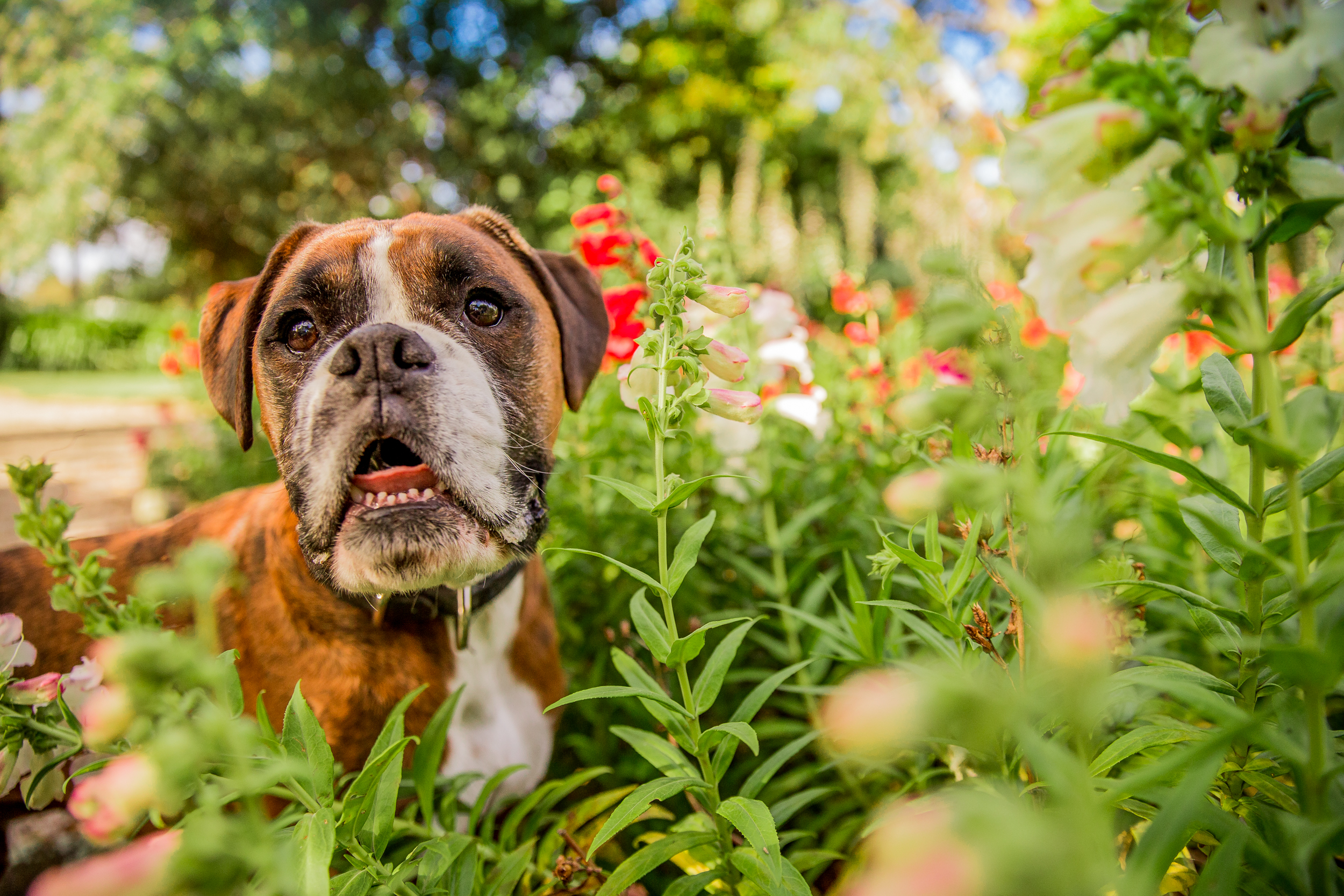 Williamstown Botanic Gardens
Nestled by the sea, Williamstown Botanical Gardens includes a striking palm tree avenue, ornamental fountain and an intricate maze of pathways. It's usually quiet, peaceful and bursting with colour - a combination that makes it my very favourite photoshoot location!
If you've upgraded to a Super Session, we can also visit the nearby Williamstown Foreshore or Altona Doggy Beach for some awesome water fun!
A hidden gem in the middle of urban Port Melbourne, Gasworks Arts Park features a large off-leash area perfect for playing and running with your dogs. Surrounding this area is secluded pockets of interesting brickwork, a graffiti-filled pathway and lots of gorgeous trees and bushes. It's great because we can capture a lot of variety within a short walking distance.
If you've upgraded to a Super Session, we'll finish off at the off-leash Port Melbourne Dog Beach - just a short walk down the road. This beach has a gorgeous wooden pier and is perfect for some crazy doggo zoomies.